5
minute read
Technology in the auto industry seems to be advancing faster than anyone can keep track. As electric vehicles and autonomous cars continue to be developed, more and more car safety features are being implemented into every day vehicles. Consumers desire cars that are fuel-efficient, comfortable and, most importantly, safe.
In today's world, safety features like rearview cameras and collision avoidance systems are becoming requirements on all modern vehicles. But automakers aren't stopping there. Conventions like the LA Auto Show, Detroit Auto Show (previously known as the North American International Auto Show) and CES 2019 have already revealed several new car safety features of the future in the past few months. The Chicago Auto Show (February 2019) and New York International Auto Show (April 2019) hold even more peeks into the future of the auto tech industry.
Below are some of the latest car safety features that could be in your next new car.
External Airbags
No one wants to be in a car accident. Dealing with bodily injuries, car damages and increased Auto Insurance rates do not sound like a good time at all. In fact, you probably do everything you can to avoid ever being in a collision. Soon, your car may be able to help with that.
We all know that car airbags are meant to protect the passengers inside a vehicle in an accident, but what if there were airbags that also helped protect the car itself? Yes, we're talking about external airbags. The automotive safety supplier, ZF TRW, is developing an external airbag system that could be available on the market as soon as 2020.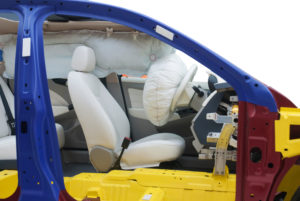 The ZF TRW external airbags made an appearance in the form of a prototype at CES in January 2019. Essentially, airbags on the sides of your car would deploy from the outside of the doors during a side-impact collision. The interesting thing about these airbags is that they would have to detect a crash before it happens. That way they have time to fill up and protect the car as well as the passengers within. A conventional internal airbag usually deploys on impact, not before. Conceptually, external airbags could be a great way to prevent both bodily injury and car damages. Unless, of course, they deploy because someone throws something at your car or accidentally dings your door in a parking lot. That could be more of a disaster than a solution.
Transparent Pillars
The two pillars on either side of your front windshield window are called A-pillars. (B-pillars are between the front and rear doors; C-pillars support the rear window). Clearly, car safety has become one of the main focuses of the auto industry in the past couple decades. That means A-pillars have become thicker. This is mainly to prevent a car and its passengers from getting crushed in a collision that causes it to flip over and land on its roof. However, these thick pillars mean more blind spots for drivers.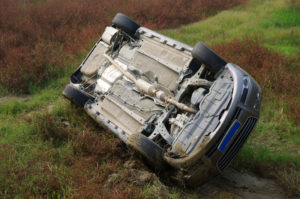 One solution to this car safety versus visibility problem? Transparent A-pillars. The automotive supplier, Continental, is working on making A-pillars that are transparent via cameras and high-resolution screens. They've discovered a way for drivers to see through the pillars, eliminating blind spots. This will reduce the chances of hitting a pedestrian or bicyclist passing through a blind spot.
Currently, Continental is testing their prototype on a Chevrolet Bolt in Michigan. The question they are trying to answer is whether these transparent A-pillars will prove useful or distracting. The flexible, OLED display-screen pillars supposedly change in response to the driver. They change through head-tracking integrated into an inward facing camera above the steering wheel. This is meant to eliminate blind spots from any angle.
The technology all sounds pretty cool, but there is one issue that Continental is facing: the airbags. In most vehicles, airbags are placed in the A-pillars for passenger safety during a collision. The transparent A-pillars being developed could potentially split open to allow airbags to inflate properly. However, that requires years of more testing and development before production.
Advanced Voice Control Systems
Voice command technology has been advancing in smartphone, laptops, home systems and now cars. The BMW Intelligent Personal Assistant will become available this year (2019) in the BMW iDrive 7.0 infotainment system. Activated by your voice, you will be able to tell your car when you feel tired. This will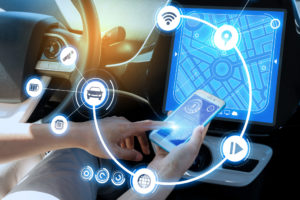 trigger a program that adjusts the music, lighting mood and temperature of the vehicle to make the driver feel more awake. With the goal to prevent accidents caused by drivers falling asleep at the wheel, these technological advancements are a great example of car safety features of the future.
Also, many manufacturers, like Ford, Toyota, Hyundai and Nissan have made vehicles compatible with Amazon's Alexa. Connecting Alexa to your car will allow you to control your car lights, as well as its heating and cooling systems from the outside. It will even allow you to open and close your trunk from afar. For even more capabilities, you can also connect your Alexa-integrated car and your Amazon Echo at home. This will allow you to start your car engine remotely, open your garage door and lock your car doors. Imagine being able to do all that without even leaving the house.
Detroit Auto Show Safety Features Revealed
The Detroit Auto Show revealed many new 2020 car models and safety features. Check out our top three car reveals with the most advanced safety technology available on the market soon.
1. 2020 Ford Explorer
The latest Ford Explorer is setting a new standard for SUV safety. It already comes with the Ford Co-Pilot 360 package that's standard on almost all 2019 Ford models. This package includes blind-spot detection, rearview cameras, lane-keeping assist and other now common safety tech. But, there's more. The 2020 Ford Explorer will also have the option of even more advanced safety features, including intelligent adaptive cruise control and park assist 2.0. The cruise control feature can adjust your set speed, keep enough distance between you and the car in front of you and read speed-limit signs to automatically change your set speed. Park assist 2.0 controls steering for parallel and perpendicular parking. It can also accelerate and brake with the push of a button.
2. 2020 Kia Telluride
The production version of the 2020 Kia Telluride also debuted in Detroit. It comes standard with forward collision warning, automatic emergency braking with pedestrian detection, blind spot warning, rear cross-traffic warning with rear automatic braking, adaptive cruise control, lane keeping assist and lane departure warning. It even features a unique warning system that informs drivers when they've left something in the back seat. Warnings include dashboard alerts, sounding the vehicle's alarm and even sending the driver a text message. These types of features were created to prevent children and pets from being accidentally left behind. The Kia Telluride also includes Kia's Safe Exit Assist system. This advanced car safety system detects oncoming cars from the rear. It prevents doors from being opened until an oncoming car has passed.
3. 2020 Ram 2500/3500
The safety features of the 2020 Ram 2500/3500 are not necessarily new to the industry, but they are new to heavy-duty trucks. These Ram trucks are the first pickups capable of being equipped with active driver assistance, automatic emergency braking and adaptive cruise control. The safety technology is designed to work even at maximum trailer towing weight. The truck's tire pressure monitoring system senses the tires of the trailer being towed. It then displays the tire pressure on the instrument panel for driver awareness.
More Car Safety Features Are Coming
The advancement of car safety is hard to keep up with. Haven't quite wrapped your head around the futuristic features above? Well, there are still more to come. Keep your eye on the Chicago Auto Show and the New York International Auto Show, both coming in 2019. They are sure to debut even more car safety features and advancements. As for us, we can't wait to see what's next!
Protect Yourself With Car Insurance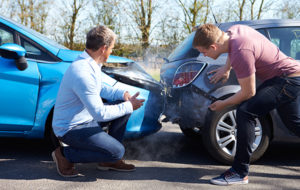 While some of the safety features and cars mentioned above are not available on the market yet, you can still get a Car Insurance quote for all available car models up to 2020. Just click here to start your quote today. Besides advanced car safety features, one of the best ways to protect yourself is with affordable and quality Auto Insurance. Call an AIS Insurance Specialist at (855) 919-4247 today. There are discounts available for many of the safety features on modern cars that you can qualify for. Be sure to ask your agent about them.
---
The information in this article is obtained from various sources. This content is offered for educational purposes only and does not represent contractual agreements. It should not replace manuals, instructions or the advice of a qualified professional. The definitions, terms and coverage in a given policy may be different than those suggested here. Such policy will be governed by the language contained therein.