5
minute read
Let's say you were to do two quick Internet searches. One asks, "what are the best auto insurance companies?" The other asks, "what are the worst auto insurance companies?" Both searches would result in lists with the same Auto Insurance companies in various order. Not to mention the fact that every list ranks these companies based on different factors. So, how do you know which Auto Insurance company to choose?
The truth is that there is no best or worst Auto Insurance company. Every person's situation is different, meaning their policy needs to cater to them specifically. While most Auto Insurance policies are not entirely customizable, they do rely on many factors that each provider ranks differently. That's one of the reasons you'll receive a variety of rates when you compare quotes from multiple companies.
Getting Your Car Insurance Priorities Straight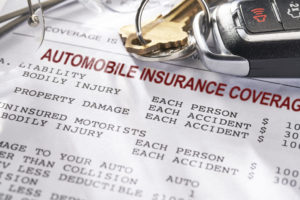 Your top priority when looking for Auto Insurance should be to make sure you're getting the most coverage for the best price. Therefore, the better question to ask yourself is what Auto Insurance company provides the coverage you need at the lowest premium? Well, first you need to figure out what coverage you need.
For many drivers, price is a big determining factor when choosing an Auto Insurance policy. It may be tempting to get a few quotes and then choose the company that offers the cheapest rate. However, the cheapest option may not provide you with sufficient coverage. Once you know what coverages you're looking for, then you can compare the lowest rates that include that coverage. You may find that it's worth it to pay a few extra dollars per month in order to have a more comprehensive policy.
Choosing The Auto Insurance Coverage You Need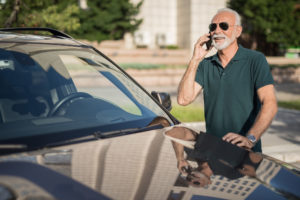 Every state requires some form of Auto Insurance coverage. Typically, the minimum coverage required is Liability Insurance. In most cases, Liability Insurance includes Bodily Injury and Property Damage coverage. Essentially, if you get into a car accident that is your fault, your Liability Insurance will cover injuries or damages incurred by the other party up to your policy's limits.
It's important to keep in mind that Liability Insurance only covers the other party involved. In other words, it does not cover any injuries or damages you incur in an at-fault accident. For this reason, many people choose to increase their policy limits above the state minimum, as well as add one or more of the coverages below.
Collision Coverage
This type of coverage is useful in many cases because it covers damages to your vehicle regardless of who is at-fault for the accident. In short, it covers damages caused by a collision with another vehicle, a collision with any other object (like a pole, wall, etc.) and the upset or overturning of your car.
Comprehensive Coverage
This type of coverage is also recommended because it covers damages to your caused by anything other than a collision. This includes damages caused by fire, theft, vandalism, flood and more.
Uninsured/Underinsured Motorist Coverage
What happens if you're hit by a driver who does not have enough Car Insurance or any at all? That's where Uninsured/Underinsured Motorist (UM) coverage comes in. There are many more drivers on the road with insufficient insurance than you might think. For this reason, some states require you to carry UM coverage. To learn more about this option, check this out.
Gap Insurance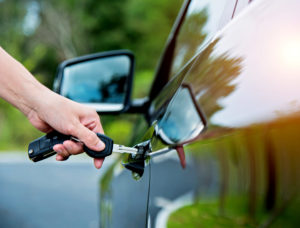 Gap Insurance coverage is highly recommended to drivers who have recently purchased a new car and are financing or leasing it. This type of protection covers your car if it is stolen, totaled or destroyed and deemed a total loss. Gap Insurance covers the monetary difference between what your car is worth and what you still own on your loan. You can only add this coverage to your Auto Insurance policy if you also have Collision or Comprehensive coverage. To learn more about this option, go here.
Additional Coverages
There are other optional coverages you may want to add to your policy in addition to the ones above. These may include Medical Payments, Rental Car, Towing, Roadside Assistance and more. To find out what coverages you need for the best financial protection for your situation, speak with an Insurance Specialist at (855) 919-4247.
Choosing An Auto Insurance Deductible
The other part of Car Insurance that you want to consider is your deductible. Your deductible is the amount you must pay when you make a claim before your coverage takes effect. When you purchase an Auto Insurance policy, you can choose the deductible that makes the most sense for your wallet.
Typically, the higher your deductible is, the lower your premium will be. However, it's highly recommended that you do not choose too high of a deductible. If you need to make a claim, you want to be able to afford your deductible.
Finding Auto Insurance Discounts
There are many discounts available that can help lower your Auto Insurance rate. However, not all companies offer the same discounts. You may want to research which discounts you qualify for and who offers them when you're shopping for a policy.
Common Car Insurance discounts offered include Good Driver, Good Student, Multi-Policy, Multi-Vehicle, Vehicle Safety Equipment, Occupational and more. You may also want to look into these eight life events that can cause your Auto Insurance rate to drop.
Choosing An Auto Insurance Company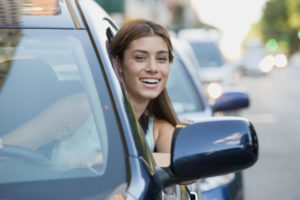 Once you've figured out the above, then you can start asking yourself what's imperative to you in an Auto Insurance company. Most importantly, you want to choose one that is reliable and responsive when you need to update your policy or make a claim. In other words, don't buy a policy with a company that seems shady just because they have the cheapest rate.
Non-reputable insurance companies may not be sufficiently solvent, may suddenly go out of business or may flat-out scam you. This can cost you more than it would have if you chose a slightly more expensive premium with a trustworthy provider. A good way to see if you're choosing a reputable Car Insurance company is to find their customer satisfaction rating on J.D. Power or a similar website.
Significant questions to research when choosing an Auto Insurance company include:
Do they provide excellent customer service? You want service that is personalized for your specific needs and situation.
Are they financially stable? You don't want to make a claim and find out your provider is bankrupt.
Do they process claims quickly and efficiently? If you get into an accident, you don't want your car to be stuck in the shop for weeks while you wait for a payout.
Do they offer the coverages and discounts you want? Every company is different, so make sure they offer what you're looking for.
Is their website or app user friendly? Many companies allow you to make simple policy changes or updates online, so you may want to choose a provider that keeps up with the times.
The Best Way To Compare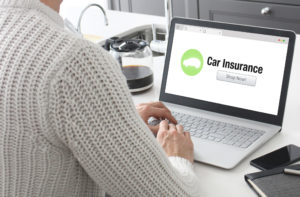 Now that you have your priorities in order, you can start getting Auto Insurance quotes. It's always a smart idea to compare rates from multiple providers. The Insurance Specialists at AIS can easily help you compare both Car Insurance rates and companies. AIS only partners with reputable companies that offer competitive prices. For a free quote, you can call us at (855) 919-4247 or go online here. Both methods only take a few minutes to provide you with quality coverage at low rates.
---
The information in this article is obtained from various sources. This content is offered for educational purposes only and does not represent contractual agreements. The definitions, terms and coverages in a given policy may be different than those suggested here. Such policy will be governed by the language contained therein, and no warranty or appropriateness for a specific purpose is expressed or implied.