3
minute read
Productivity drives growth. Your small business can benefit from productivity tools that not only fit your budget but are easy to use. However, with so many options out there, it's challenging to decide which resource will provide the value you're looking for. Here are some suggestions that can boost your productivity and satisfy some everyday business needs.
A Business Phone Line
Solution: Grasshopper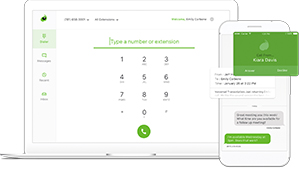 How It Works: Grasshopper allows you to select a local number or a toll-free number for your business. You can event set up extensions so that calls are routed to your team member of choice. Toll-free numbers can add a sense of credibility and professionalism to your business, while local numbers can provide a sense of trust to local customers. You can manage all your business-related calls and messages through the Grasshopper app. Some helpful features include mobile and desktop access, 24/7 customer support, customer greetings, voicemail transcription, texting, incoming call control and more.
Pricing: Pricing is based on the plan that best fits your needs. For current pricing, visit Grasshopper's pricing page.
Solo: 1 number, 3 extensions @ $26 per month
Partner: 3 number, 6 extensions @ $44 per month
Small Business: 5 number, unlimited extensions @ $80per month
A Shared Calendar and Much More
Solution:Â G Suite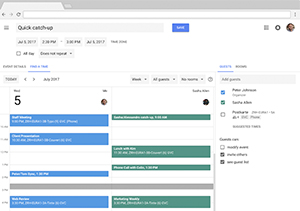 How It Works: G Suite bundles many of Google's powerful features into a convenient service for businesses. It allows companies to share calendars that are always up-to-date, a powerful tool for appointments, meetings, and other reminders. It also includes access to cloud storage, email, video conferences, documents, spreadsheets, slides, and much more.
Pricing: Pricing is based on the plan that best fits your needs. For current pricing, visit G Suite's pricing page.
Basic: Professional office suite with 30GB storage @ $6 per month
Business: Enhanced office suite with unlimited storage and archiving @ $12 per month
Enterprise: Premium office suite with advanced controls and capabilities @ $25 per month
A Way to Process Credit Card Payments
Solution:Â Square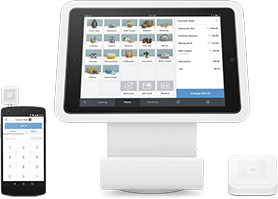 How It Works: Square allows your business to process credit card payments in person or online. For in-person payments, they'll provide the hardware you need: a magstripe reader, contactless and chip reader, terminal, stand, or register.
Pricing: Pricing is based on the solution that best fits your needs. For current pricing, visit Square's pricing page.
Most solutions follow the same pricing structure of 2.6% of each transaction + 10¢
The hardware you select will come at a reasonable price. The first magstripe reader is free and only $10 for each additional one.
A Simple Way to Create Designs
Solution:Â Canva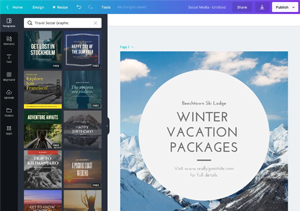 How It Works: Canva is an easy to use online graphic-design tool. You can easily create logos, business cards, infographics, flyers, slides and more. You can even create images to post for your social media marketing (see our tips on Marketing a Small to Mid-Size Business).
Pricing: Pricing is based on the plan that best fits your needs. For current pricing, visit Canva's pricing page.
Canva Free: Design anything @ $0 per month
Canva Pro: Design anything, create animations & gifs, access to millions of photos & fonts, and much more @ $9.95 per month
Canva Enterprise: Access to all of Canva's resources at a custom price.
A Way to Chat and Collaborate with Teams
Solution:Â Slack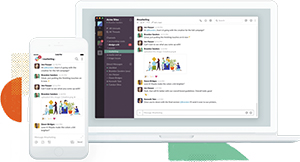 How It Works: Slack is a popular and handy instant messaging tool. It allows you to communicate with team members inside and outside of your business. You can easily set up channels specific to a team or project. Conversations are stored as a thread where you can share text, links, multimedia, files and more. Group calls and screen sharing is also available. You can access Slack on your desktop or mobile device, so you're always connected.
Pricing: Pricing is based on the plan that best fits your needs. For current pricing, visit Slack's pricing page.
Free: For single users @ $0 per month
Standard: For small and medium-sized businesses @ $6.67 per month
Plus: For larger companies or those seeking advanced administration tools @ $12.50 per month
Enterprise Grid: For considerably large businesses or those in highly regulated industries. Offered at a custom price.
Bonus
Online Shopping for Business Insurance
Solution:Â AIS Insurance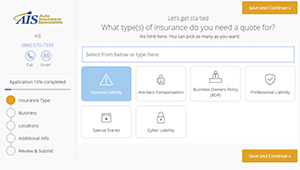 How It Works: Easily select the Business Insurance you need, fill out your businesses' information and purchase your policy online. You can select from General Liability, Worker's Compensation, Business Owners Policy (BOP), Professional Liability, Special Events, and Cyber Liability. For additional Business Insurance Solutions, you can visit AISinsurance.com/business or speak to an AIS Insurance Specialist.
Pricing: Your premium will depend on the specifics of your business needs.
---
This content is offered for educational purposes only. No warranty or appropriateness for a specific purpose is expressed or implied.