4
minute read
There are many changes that have happened over the last couple months due to the COVID-19 pandemic. Changes that you might not have noticed if you've been staying home are the ones happening on the road. There's been significantly less traffic in commonly bustling cities, record-low gas prices and a plethora of speeding tickets. So, what will happen when people start driving normally again?
Decrease in Traffic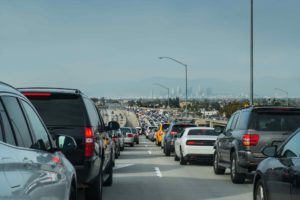 Let's start by taking a look at Los Angeles, a city well-known for its bumper to bumper traffic. On March 18th, Los Angeles' famous rush-hour congestion had "virtually disappeared," according to the New York Times. Traffic was moving 53% faster than usual that Wednesday morning and 71% quicker than average at 5 p.m.
This trend held true in other heavily populated cities, as well. Downtown Seattle showed a 64% decrease in vehicle travel by March 11th and even less traffic on weekends. And although New York residents rely less on cars than in other metro areas, traffic was moving 36% faster during rush-hour than it typically would. San Francisco also saw a 59% decrease in traffic as many residents began working from home.
Less Air Pollution
What's one benefit of this reduction in vehicle travel and traffic? Significantly less air pollution.
According to the New York Times, "a satellite that detects emissions in the atmosphere linked to cars and trucks shows huge declines in pollution over major metropolitan areas, including Los Angeles, Seattle, New York, Chicago and Atlanta." Data from March also indicated that atmospheric levels of nitrogen dioxide were significantly lower in Los Angeles compared to last year. Under normal circumstances, the city has some of the highest smog levels in the country.
The decrease in air pollution may be a small silver lining during these times. However, it is unfortunately not expected to last for long.
Lower Gas Prices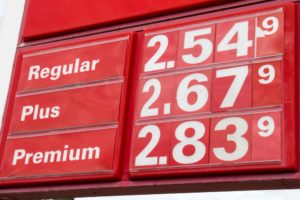 On your way to the grocery store, you may have noticed how low gas prices are right now. In fact, every state in the country is experiencing lower gas prices than we've seen in a while. In April, Wisconsin had the lowest gas prices in the nation, averaging less than $2 in most cities and lower than $1 in others.
However, as of May, gas prices have already seen an increase in most communities. Still, it's a good time to fill up your tank as gas costs less now than it will in a month or two. As businesses begin to reopen, prices are expected to rise by summertime.
Increase in Speeding and Speeding Tickets
With the decrease in traffic and emptier roads, some drivers started to speed on their way from point A to point B. According to CBS News, "states across the country have reported spikes in speeding and police say crashes are more often severe." In California, the average speed went up 30% and citations for speeding over 100 mph skyrocketed 87% since March 19. Traffic deaths more than doubled in Minnesota. Additionally, New York City saw more than twice the amount of speed camera tickets in March.
Police across the country are working hard to deter drivers from going so significantly over the speed limit by posting pictures of the speeds and ticket fines online. In most states, the penalty for driving over the speed limit is a hefty fine, but you could even end up with your license suspended.
Not only that, but your Auto Insurance rate will likely increase significantly. On average, someone 25-34 years old will see a 12% increase on their Car Insurance premium for a speeding ticket in which they were driving 15-29 mph over the speed limit. If you want to learn more about how a speeding ticket affects Car Insurance rates, read this.
Auto Insurance Giveback Programs
Essentially all industries in the country have been affected by the COVID-19 pandemic, and the Auto Insurance industry is no exception. Due to the lack of cars on the road, fewer claims are being made. Therefore, many insurance companies have chosen to give back money to customers. Each giveback program varies depending on the insurance company, but on average, customers with an auto policy may receive about 15% of their monthly premium for April and May.
Some of the big-name insurance companies with a giveback program include:
Allstate
Esurance
Farmers Insurance
GEICO
Liberty Mutual
Mercury Insurance
Nationwide
Progressive
State Farm
USAA
NBCDFW has more information on each of these programs here. For more information about giveback programs offered by AIS insurance partners, visit here.
Increase in Pedestrians and Bikers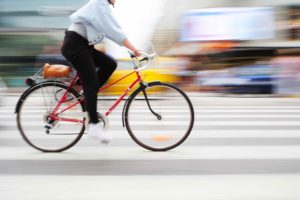 While it's true that roads are emptier now, there are more pedestrians and bikers than ever. And this is true around the world. Not only that, but some people are advocating for it to stay this way permanently by pushing cities to close streets off to vehicles completely and allow for more room to walk around, bike and exercise. According to Wired, "Bogota, Colombia; Calgary, Canada; Denver, Colorado; St Paul, Minnesota; Cologne, Germany and other cities have blocked off stretches of road in recent weeks." Oakland, California also plans to close 10% of its street network, a whopping 74 miles, to vehicle traffic.
Additionally, many public transit agencies have cut service to protect their workers. This has expectedly made their systems less useful for riders. The buses and subways that are still running can also become too crowded for riders to keep their distance. This is another reason cities are prioritizing making it easier and safer for people to travel on foot or bike.
As communities begin to reopen, it's crucial that you're extra careful while driving. There will still be many pedestrians and bikers roaming the streets, so stay alert at all times. Always pay attention to bike lanes and remember that pedestrians have the right of way. It's also best to make eye contact with anyone crossing the street so that you both know you're aware of each other.
The COVID-19 pandemic has changed the world forever in many ways. What type of country do you think we will be living in by 2021?
---
The information in this article is obtained from various sources. This content is offered for educational purposes only. It should not replace the advice of a qualified organization or professional. No warranty or appropriateness for a specific purpose is expressed or implied.