4
minute read
Most international vacations and getaways are canceled this summer, but that doesn't mean you should cancel all the fun! Domestic travel, specifically a road trip, is a great way to see new sights and spend time with family. You'd be surprised at the wonderful destinations we've listed below, as they aren't on your typical road trip bucket list. Although, we're sure they will be now!
1. Portland, Maine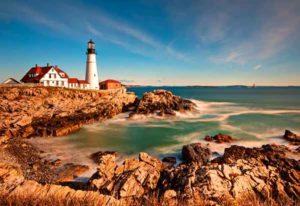 If you're on the east coast, plan an escape to Portland, Maine located right next to the sparkling blue coastline. The town is well-known for its delicious food, craft breweries and stylish eateries. Once you've had your fill, adventure past the city skyline and head over to the islands of Casco Bay. Here, you can cruise in a vintage lobster boat and enjoy a traditional lobster bake. It sounds like a dreamy weekend getaway to us.
2. US Route 50, Nevada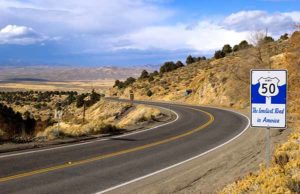 For a true American road trip, find US Route 50 on the map of Nevada. The incredible stretch of highway is nicknamed The Loneliest Road in America for its wide-open road and quiet surroundings. It will take you across 15 states from one ocean to the other but be sure to have your favorite song playlists or car games ready. Along the way, there are many places to stop for hiking, biking, camping, stargazing and more.
3. Montecito, California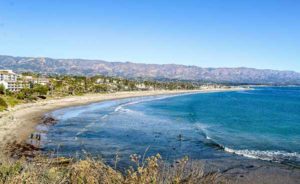 Skip Santa Barbara this summer and instead visit Montecito, California. It's only a few miles away and offers a quainter, more romantic spot with some of the best sunny weather. For the full experience, plan your stay at San Ysidro Ranch and stay in a cozy, private cottage tucked beneath the Santa Ynez mountains. Spend your days tanning and sticking your toes in the sand at Butterfly Beach, or reserve a tour at Ganna Walska Lotusland, the botanical wonderland containing over 3,000 species of plants from around the world.
4. Asheville, North Carolina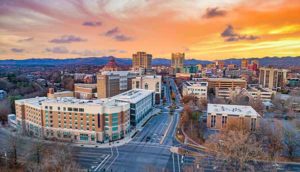 Is the Blue Ridge Parkway on your road trip destination list? Then, you'll want to make a stop in Asheville while you're passing through North Carolina. Fill your stomach at one of the many famous restaurants before heading to the North Carolina Arboretum or going on a waterfall hunt in the forests surrounding the city.
5. St. Michaels, Maryland
This Maryland town may be quaint, but it's packed with everything from delicious seafood and wine tasting to antique shopping and lighthouse tours. We recommend a stay at the Harbour Inn, Marina & Spa for a truly relaxing vacation. Enjoy waterfront views and excellent spa services. Trust us, you'll forget your worries in no time.
6. Saranac Lake, Adirondack Mountains, New York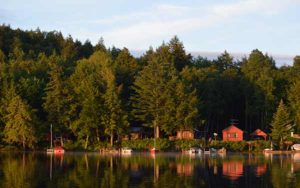 Are you looking for the perfect antidote to weeks spent cooped up at home? Then there's nothing like a few summer days spent at Saranac Lake. The heart of the town is filled with art galleries, unique shops and great eateries. For a cultural experience, check out some of the museums during the day and enjoy live music at night. If you're looking for outdoor activities, there is a plethora of hiking trails, canoe routes and golf courses to enjoy. Of course, you'll want to take a dip in Saranac Lake itself, as there's no better cure to a hot, summer day.
7. Canyon Point, Utah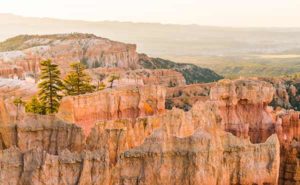 Utah is a popular road trip destination because of its multitude of outdoor destinations and activities. However, there's a hidden gem in the middle of nowhere: Amangiri Resort in Canyon Point. It's away from any city life, but surrounded by hiking and biking trails, natural pools and all the wonders of the great outdoors. You can also extend your road trip to neighboring national parks or even the Grand Canyon.
8. Traverse City to Marquette, Michigan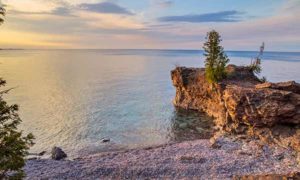 If you're looking for a scenic drive during your summer road trip, consider this road that takes you from Michigan's cherry capital to the Upper Peninsula's largest city. Marquette is more of a quiet, charming town surrounded by nature than a city, though. Get your fill of Marquette's baked meat pastries before heading to the Black Rocks for some thrilling cliff jumping. You'll dive right into the chilly blue waters of Lake Superior!
Road Trip Check List
Before heading to any of these one of a kind destinations, make sure your road trip vehicle is in tip-top shape. You don't want your family fun vacation ruined by an easily avoidable mishap.
1. General Maintenance Check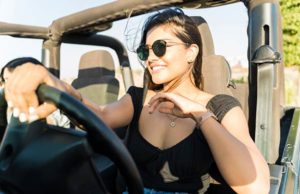 You should also do a general maintenance check on your car before embarking on a summer road trip. Some common things to check include:
Car fluids, including oil and coolant
Headlights and taillights
Tire integrity and pressure
2. Auto Insurance Coverage
If you plan on going out of state or having your friends drive your car on a long road trip, make sure you and your vehicle have the proper insurance coverage. Speak with an Insurance Specialist at (855) 919-4247 to ensure you're covered all the way from point A to point B, and everywhere in between.
Here are a few articles with information that may also be helpful to you on your road trip:
3. Research Your Road Trip Destination
Always check the weather forecast in your destination so that you know what type of clothing to pack. Additionally, many places may be closed this summer for coronavirus prevention. Call ahead to any hotels or attractions to confirm they will be open for the dates of your trip.
---
The information in this article is from various sources. This content is offered for educational purposes only. The definitions, terms, and coverage in a given policy may be different from those suggested here, and no warranty or appropriateness for a specific purpose is expressed or implied.