5
minute read
To protect the economy from the damaging effects of COVID-19, the Federal Reserve lowered home interest rates to help keep money flowing within the housing finance system. As a result, mortgage rates are at a historic low and can provide some benefits for homebuyers or homeowners looking to refinance their homes. We broke down the benefits of refinancing your home, how to refinance your home, and things to consider when doing so.
What Does It Mean to Refinance Your Home?
Refinancing your home is the process of replacing your current home loan with a new one. This occurs when a bank or lender pays off the balance of your existing loan while simultaneously creating a loan with new terms.
Why would you want a new loan? Typically, your new loan may provide you with a lower monthly payment, a lower interest rate, or better mortgage terms. These attractive motives depend on many factors, such as the current value of your home, current mortgage rates, credit score, and debt.
How can you qualify for a mortgage refinance? You must meet the lender's requirements, apply for a new loan, and go through an underwriting process. Once your new loan terms are approved, you must also go through a closing process.
Benefits to Refinancing Your Home
It's important to understand what you want to achieve when considering refinancing your home. Mortgage refinancing can provide several advantages by either saving you money in the long run or boosting your monthly cash flow. However, some of these benefits may come with trade-offs. Generally, refinancing is a good option if it can provide one of the following:
1. Reduced Interest Rate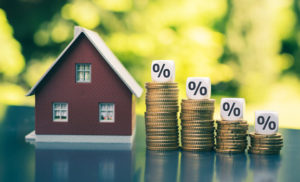 Thanks to refinancing, the interest rate that you obtain at the start of your loan is not locked in forever. With interest rates at a historic low, you can save a significant amount by securing a lower interest rate. Not only can this save you money over the life of the loan, but it can also reduce your monthly mortgage payments. Additionally, if your credit score has improved since you first took out the loan, your chance of lowering your financing cost is a lot higher.
2. Shortened Payment Term
Many borrowers start with a 30-year home loan but refinancing typically reduces that term to a 15-year loan. This allows you to pay the principal balance much faster and thus pay less interest over the loan's life. Mortgage rates on a 15-year loan are significantly lower than a 30-year loan. The drawback of this is that there may be a slight increase in your monthly mortgage payment. Depending on what your goal is, the long-term savings in interest in addition to paying off your mortgage faster may outweigh a higher monthly payment.
3. Extended Payment Term
On the other hand, borrowers that started with a 15-year home loan can refinance to a 30-year loan. Extending the repayment term usually means that borrowers pay more interest over the life of the loan. However, this strategy can help lower monthly mortgage payments which allow for increased monthly cash flow.
4. Turning Equity into Cash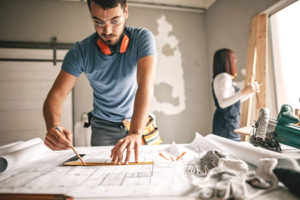 This is called a cash-out refinance and it allows you to borrow money against your home equity and refinance for a lower rate at the same time. As your mortgage matures, you gain equity that can be used to borrow cash in exchange for accepting a larger mortgage. The difference from the new loan compared to your old loan is given to you in cash. A cash-out refinance can be used to pay for home improvements, medical expenses, a child's tuition, or even to pay off other debts that are high in interest. For example, according to WalletHub, the average credit card interest rate is 18.61% for new card offers. Mortgage rates tend to be lower than credit card rates and can help consolidate or even eliminate debt.
How to Refinance Your Home
1. Set a financial goal
Every situation is different, so carefully consider why you want to refinance your home. Do you want to own your home faster? Do you need more monthly income?
2. Check your credit score
Checking your credit report before refinancing may provide you with clarity on where you stand on getting approved for a loan. Spend a few months improving your credit score or eliminate debt before refinancing.
3. Determine how much home equity you have
Remember, as your mortgage matures, you gain more equity. Lenders prefer borrowers that have more equity in their homes because it's a sign that you're able to pay your mortgage. If you are doing a cash-out refinance, this step is important to know how much you can borrow.
4. Shop around and choose a qualified lender
Shopping around from multiple lenders can save you hundreds and even thousands of dollars. When picking a qualified lender, be sure to check for hidden fees. Additionally, try to obtain a loan estimate which provides a clear summary of all the terms and conditions, closing costs, and risks associated with your new loan.
5. Lock-in your new rate and submit documents
Mortgage interest rates can fluctuate daily based on how the market is doing. Locking in your rate protects you from rates increasing before closing your loan. At this time, lenders will also ask for supporting documents to verify your income and review your current debt. Having documentation ready such as pay stubs, federal tax returns, and bank statements can help save time.
6. Close the loan
The final step is to close the loan by paying the closing cost and signing the closing disclosure.
Things to Consider Before Refinancing
Although low mortgage interest rates are very enticing at the moment, there are several factors to consider before refinancing.
Closing Cost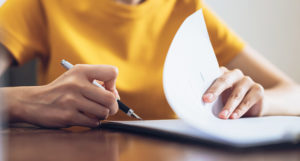 Just like purchasing a home, the closing cost is required at the end of the refinancing and can be expensive. The closing cost of refinancing a home is typically 2% to 5% of the remaining loan principal according to NerdWallet. Something to consider when weighing the closing cost to the amount you will save from refinancing is the breakeven point. The breakeven point determines how long it will take for you to start saving after covering the closing cost. For example, if the closing cost is $5,000 and you save $125 per month in interest, it will take you 40 months to break even. Even though refinancing provides you a lower monthly payment, you will begin to start saving after 40 months.
Debt and Additional Fees
When you refinance a loan, the loan balance or principal will not be reduced. You may actually incur more debt, like if you choose to do a cash-out refinance. Additionally, extending your payment term from a 15-year loan to a 30-year loan adds a significant amount of interest and fees over the life of the loan. Depending on the type of loan and lender you have, you may be charged extra for paying off your loan early. This is called a prepayment penalty.
What AIS Can Do to Help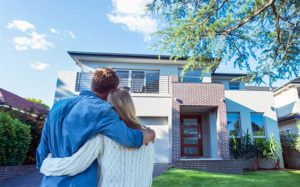 We understand that there are a lot of factors to evaluate when refinancing a home. We also know that the end goal is to save money whenever possible. Why not save money on your Homeowners Insurance, too? Our Insurance Specialists can help you find ways to save money by reviewing any eligible discounts and ensure you have the proper coverage. Another way to save is to bundle your Auto and Home policies together for a multi-policy discount. Speak with an Insurance Specialist today at (855) 247-5298 for a free quote.
---
The information in this article is from various sources. This content is offered for educational purposes only. The definitions, terms, and coverage in a given policy may be different from those suggested here, and no warranty or appropriateness for a specific purpose is expressed or implied.