4
minute read
The coronavirus pandemic has created a financial mess for mostly everyone. Levels of anxiety regarding health and finances have skyrocketed as we become uncertain when life returns to normal. So, how does this affect your wallet and what should you do about it? It's best to err on the side of caution and be extra vigilant about managing your money during these unprecedented times. Whether or not your financial situation has changed due to economic difficulties, here are five steps to help you manage, prioritize, and save along the way.
1. Create a Budget
Before you can start managing your money, understand what your financial goals are. Are you looking to save, adapt to a reduced income, or tackle debt? It may be hard to anticipate the future right now but, identify what's in your control and create a budget. Budgeting allows you to see an overview of your financial situation and creates a tight spending plan for your money. It's pivotal that you follow through with your budget, so you don't spend money you don't have during these uncertain times.
The first step in taking control of your finances and managing your money is determining your income. From there, forecast your expenses by prioritizing your fixed needs first. Start with the essentials like rent or mortgage, utilities, food, and decide how you want to manage the rest. Use an excel spreadsheet or start bullet journaling to track your spending if you like to do things manually. There are budgeting apps available that can do the work for you like Mint, PocketGuard, and Clarity Money. These financial tools can help you easily monitor your money by syncing all your accounts to notifying you of low balances, overspending, and upcoming due dates.
2. Stretch Your Grocery Money and Start Cooking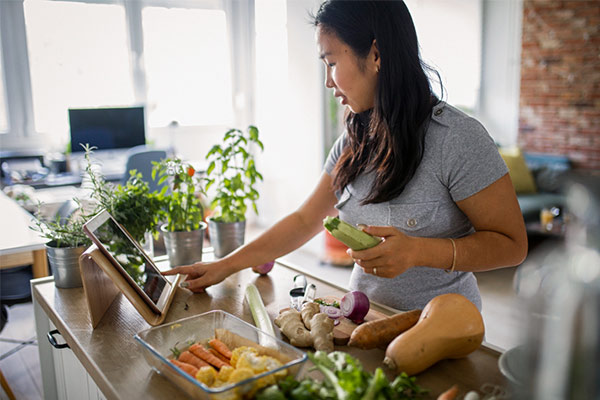 Besides housing and transportation, food maybe your next highest expense. The good news is that money spent at restaurants and bars before the pandemic hit gets to stay in your pocket. But if you're finding yourself ordering take out more often, try cutting back and cook simple meals at home. Home-cooked meals could end up saving you a ton of money and is a big step in managing your money. As for your grocery budget, impulse buying may be the greatest enemy in emptying your wallet. Avoid spending temptation by either purchasing groceries online for curbside pickup or shopping with a grocery list and only buying what is on the list. If you are struggling with food insecurity, visit 211 to learn more about your community's resources like food pantries, food banks, and meal delivery services.
Here are a few other ways you can stretch your dollar on groceries.
Take inventory of your pantry to avoid overbuying
Scour the weekly grocery flyers for deals and coupons
Buy fruits and vegetables when they are in season
Stock up food with a long shelf life like rice, beans, cereal, and oatmeal.
Choose inexpensive supermarket brands
Grow your own vegetables and herbs
3. Avoid Retail Therapy and Slow Fun Spending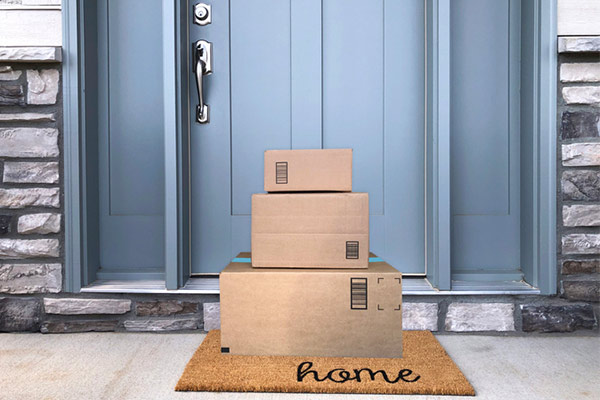 The pandemic has made it pretty clear that you don't always need to go out and spend money to entertain yourself. This might be a good time to give your wallet a rest and save where possible. Besides avoiding impulse shopping at grocery stores, spend a moment to unsubscribe from marketing emails from retailers. We all know how enticing those sales emails are when they notify you every week of deals and discounts. Unroll.Me is a free email clean up service that instantly unsubscribes you from sales email you don't want. Limiting your fun spending is just temporary and may help you in the future if you encounter a financial setback. If you discovered there isn't enough money to pay for things you'd like, look for ways to reduce your expenses and adjust your budget where necessary.
4. Shifting Your Expenses into Savings
We understand that this step is hard to do if you've lost your income. But if you're still working, all the money you're saving from not going out should be directed to your emergency fund, savings, debt, or contributed into your retirement account. As a rule of thumb, you should aim to have three to six months of living expenses in your emergency fund. Once you set that aside, look into opening a high-yield savings account to stash your funds. A high-yield savings account offers a chance to earn compound interest while giving you easy access to your money in the event you need it.
5. Managing Your Debt
Interest rates are at a historic low right now, so take advantage by refinancing your mortgage, student loans, and auto loans. Refinancing might be able to save you money in the long run by reducing the amount of interest paid or boosting your monthly cash flow.
Before you refinance, here are a few things to know: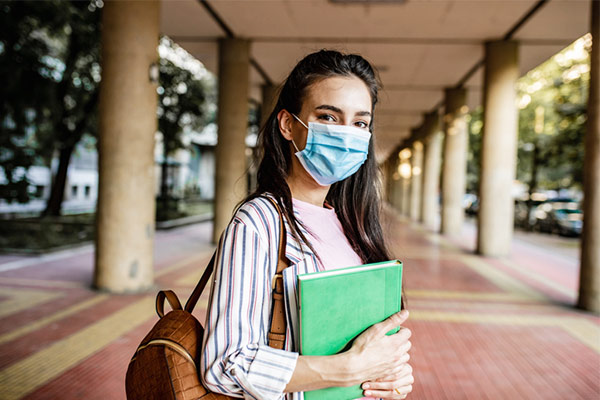 Mortgage: To qualify for a lower rate, you typically need to have a good credit score and a decent amount of equity in your home. Learn how to refinance your home here. 
Student Loans: Under the CARES Act, federal student loans payments and interest are automatically suspended until September 30, 2021. That means any payments made now could help you pay down your loan balance faster since the full amount goes straight towards your principal balance. 
Auto Loans: Many lenders are offering customers extremely low-interest rates to attract business. For any reason, refinancing may not be the best option for you. Some lenders are waiving late fees and deferred payments. 
How AIS Can Help You Save on Your Insurance Premiums
Another way to cut expenses is to shop your insurance rates for a better deal every year. At AIS, we specialize in finding you savings while helping you choose coverages that are right for you. Additionally, most of our insurance partners have pledged to give back premiums due to fewer claims and cars on the road. Speak with an AIS Insurance Specialist today at (855) 919-4247. We'll provide you with a free quote and help you compare both Auto and Homeowners Insurance rates so you may start saving today.
---
The information in this article is obtained from various sources and offered for educational purposes only. It should not replace the advice of a qualified professional. The definitions, terms, and coverage in a given policy may be different than those suggested here. No warranty or appropriateness for a specific purpose is expressed or implied.