4
minute read
Are you looking to shop for a new car this year? Before you head over to the dealership, there's lots of planning to consider. Once you've narrowed down your dream car list, it's time to decide how exactly you'll be purchasing that vehicle. Unless you've saved up enough money to buy the car outright, you're most likely going to need to either get an auto loan to finance or lease the purchase. But does this decision affect how much you'll pay for Auto Insurance? We'll breakdown what insurance requirements are needed for each option and how it affects your auto policy and wallet.
Who Sets the Requirement on How Much Coverage I Need?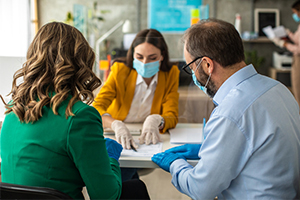 Whether you lease or finance a vehicle, the lessor or lienholder requires that they be listed as the additional interest on your Auto policy. This is to say that the lienholder technically owns the car until the loan is paid off. Even though you have possession of the vehicle for a lease, ownership is not yours since you must return it after a few years. In the meantime, your lender is in control to dictate the amount of coverage required on your Auto Insurance policy. That way, in the event of an accident, they would be paid out by the insurance company first to square away the loan or lease payoff.
What are the Insurance Requirements for a Leased Vehicle?
Leasing is an attractive option among motorists who like driving new vehicles and are more budget-conscious. A newer vehicle means you get to enjoy the latest technology and safety features every few years with a lease. You are only paying for the rent charges, depreciation, taxes, and fees for the time of the lease, much like renting an apartment. However, because of the unique quirks of loaning a car, there are important coverages to consider when leasing a car.
1. Liability Insurance
The first step in understanding how much coverage is needed for a leased vehicle is to know your state's required minimum Liability Insurance coverage. Each state has different requirements regarding Auto Insurance. Depending on where you live, you may be required to carry one or more of these coverages by law:
Bodily Injury and/or Property Damage
Uninsured and Underinsured Motorist Coverage
Personal Injury Protection
In addition to your state's minimum liability coverage, most lease agreement contains a clause that requires you to obtain certain coverages that aren't required by your state. That includes purchasing higher limits for Liability Insurance than the state minimums. The most common liability limits required by the leasing company are $100,000 of bodily injury coverage per person and up to $300,000 per accident. They may also require $50,000 in property damage coverage. These higher limits help protect the lessor's interest since third parties can be sued if you get into an accident.
2. Comprehensive and Collision Coverage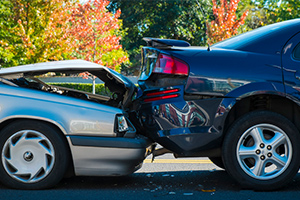 Since your lessor is the vehicle's titleholder, they will most likely require you to purchase Comprehensive and Collision coverage to protect its financial interest. Failing to insure the car properly may result in a violation of your contract terms. Should this happen, the leasing company may repossess the vehicle or provide you with their own insurance coverage with additional fees on top of your monthly payments. Be careful though because the leasing company's insurance usually costs more than what's offered by insurance companies.
3. Loan / Lease Gap Insurance
In addition to physical damage coverage, your leasing company may require Gap Insurance to protect against depreciation. This may be automatically included in your lease, but consider adding Gap Insurance if it isn't. Remember, the maximum payout of a total loss is the actual cash value of your car minus the deductible. Newer vehicles depreciate quickly once they are driven off the dealer's lot. So, if you might owe more than your car's value, Gap Insurance may help settle the outstanding balance.
What are the Auto Insurance Requirements for a Financed Vehicle?
The insurance requirements on a leased, financed or owned vehicle are not that different. The main difference is that most financing companies only require you to carry comprehensive and collision coverage. Any additional coverages besides the state-mandated Liability Insurance are entirely up to you. Once you pay off the loan, the physical damage coverage requirement goes away. Afterward, most people choose to keep the physical damage coverage though to protect their investment. Without having this coverage, you would be responsible for any damage that occurs due to a collision or if your car is vandalized or stolen.
Is Insurance More Expensive for Leased Vehicles?
Leasing, financing, or owning a vehicle does not affect your Auto Insurance's actual cost. In fact, all coverages are equal amongst the three options. The main question to ask is how much Car Insurance coverage do you need for your new ride? Since most leasing companies require higher or additional coverages, leased vehicles are generally more expensive to insure. But don't let that deter you from getting behind the wheel of your dream car. There are plenty of ways AIS can help reduce your Auto Insurance rates.
Get a Quote Before You Go Car Shopping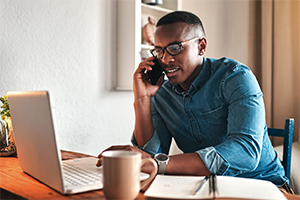 It's always a good idea to check Auto Insurance rates for your dream car before going to the dealership. That way, you'll know exactly how much you can afford and be one step closer to driving off the dealership lot. Get a free Auto Insurance quote online or speak with an Insurance Specialist by calling (855) 919-4247. Even if you have an existing loan, we can help you compare multiple quotes from different providers to potentially start saving you money on your Car Insurance.
---
The information in this article is obtained from various sources and offered for educational purposes only. Furthermore, it should not replace the advice of a qualified professional. The definitions, terms, and coverage in a given policy may be different than those suggested here. No warranty or appropriateness for a specific purpose is expressed or implied.