4
minute read
While house shopping, let's say you find the perfect home in a beautiful gated neighborhood with landscaped yards and freshly cut grass. The exterior paint of all the houses is cohesive. There's a community pool and fitness center a few steps away. It's a picture-perfect neighborhood! However, your real estate agent tells you the home is part of a homeowners association (HOA) and to live here, there's an additional fee. If you never lived in an HOA community before, you might not be familiar with its purpose, how it functions, and how it can benefit you. To help you decide whether or not an HOA is for you, take a look at the pros and cons and get a better understanding of how homeowners associations work.
What Is An HOA?
A homeowners association (HOA) is a private organization that oversees a group of homes and decides what is best for all of the homeowners residing in the community. It is a formal business structure, usually a limited liability or non-profit corporation, which elects qualified officers or board members to carry out various functions beneficial for the community in exchange for a fee. The main reason for creating a homeowner association is to increase property values by maintaining communal areas and enforcing rules and regulations to prevent a single homeowner from making a change to their residence that may lower other resident's property value. Generally, these standards keep the overall community looking appealing and consistent.
When an individual or a family purchases a home in the residential community, they automatically become a homeowners association member. So, before you put your offer in, it's vital that you request a copy of the HOA's rules and regulations, known as the Covenants, Conditions and Restrictions (CC&R), from the seller or HOA. That way, you don't end up joining an association that is more restrictive than you want. Not only does the CC&R explain what is and is not permissible as a resident of the community, but it outlines the HOA's services your monthly dues cover.
Advantages of HOA
The popular advantage of a homeowners association is the shared common areas within the community. Most communities have pools, recreation centers, golf courses, fitness centers, basketball courts, and other fun amenities you never have to maintain or clean. In addition, HOA generally takes care of trash removal, snow plowing, landscaping of common areas, and some utilities like water and sewage, depending on where you live. That means you'll have fewer monthly bills to track.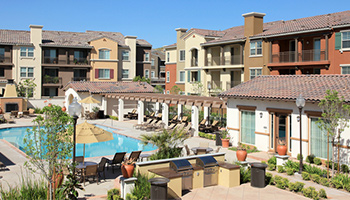 For many, sharing the cost of repairs and resources makes living in an HOA-governed community very attractive. Retirees often find the most value in HOA communities because of the relief it brings for those who do not have the time or desire to execute regular maintenance of their property. By having rules, residents are also more likely to avoid conflicts amongst neighbors due to the HOA's upkeep of making sure properties are consistent amongst each other. And thankfully, you won't have to confront annoying neighbors as you can address it with the HOA directly instead.
Disadvantages of HOA
In just about every HOA community, there is always someone who is not happy about how the association handles things. Needless to say, if you live in an HOA community, you'll have rules to follow and at times, these HOA's rules may seem invasive to someone trying to live their day-to-day life on their property. They may have stringent rules that dictate what colors you can paint your home, how long your grass can be, what flowers you are allowed to plant, and what types of furniture or decorations you can place outside. If you are someone who likes to personalize and design your home, then living in an HOA community probably isn't for you.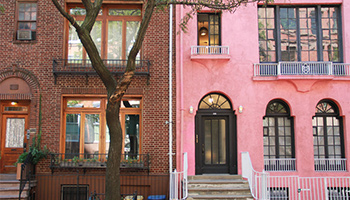 Unfortunately, some HOA communities could be poorly managed. While many communities are well maintained, a few HOAs fail to provide regular lawn care, fail to enforce parking rules, allow public access to amenities, and are slow to fix broken equipment in shared areas. Before purchasing a home in an HOA community, ask residents for their opinions to better understand how the complex is operated.
How Much Are HOA Fees?
While there are many benefits of having your landscaping covered and knowing your neighbor won't paint their house all pink, living in an HOA-governed community isn't free. In fact, HOA fees can be an expensive item to include on top of your monthly mortgage payment and probably the biggest disadvantage of living in an HOA community. Fees vary widely depending on where you live, what type of home you have, and what your HOA offers. A monthly HOA fee could be less than $100 or more than $1,000 in some areas. According to Investopedia, the average HOA fee is about $200 a month.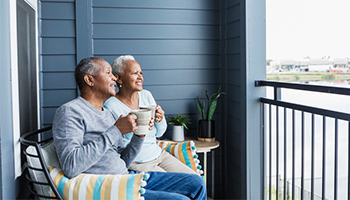 Whether an HOA fee is worth it depends on what you prioritize as a homeowner. The HOA collects and uses the money in a variety of ways. They may hire landscapers, security guards, or pool cleaners in addition to paying for services like trash removal or pest control. They may also complete major repairs that you would have been on the hook for if you didn't live in an HOA community. As you could probably guess, the more amenities the HOA provides, the more money it costs for its members.
What Type of Homeowners Insurance Should I Get?
Many HOAs carry a master policy to cover common areas shared between residents. However, it does not cover anything inside your unit, including walls, or personal items. Homeowners living in an HOA community need to insure their own units, whether that's a condo, a townhouse, or a single-family home. Speak with one of our licensed Insurance Specialists today at (855) 919-4247 and we'll help you get the coverage you need.
---
The information in this article is from various sources. This content is offered for educational purposes only.The definitions, terms, and coverage in a given policy may be different from those suggested here, and no warranty or appropriateness for a specific purpose is expressed or implied.