3
minute read
Year after year, the U.S. is facing unprecedented wildfire seasons. As temperatures get hotter and droughts last longer, wildfires are causing damage not only to forests and large swaths of empty land, but residential areas as well. Those in the western portion of the United States are at a higher risk of wildfire damage to their homes.
Wildfires start in various ways and can cause extensive damage to residential areas. While a home may not always burn to the ground, a small fire may cause damage that takes a lot of work to clean up. If your home sustains damage from a wildfire, you will likely have to participate in some type of home improvement projects to repair it.
Here are some ways you can recover from a fire more quickly.
Act Fast to Minimize Further Damage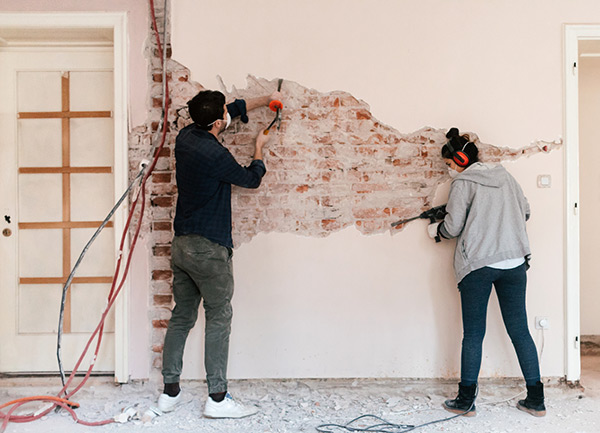 Remove the contents of your home as soon as you can. The longer your belongings are left in an affected area, the more difficult it will be to clean. To remove soot and debris, contact a fire restoration team and keep track of what needs to be fixed.
Fabric like curtains and carpet will need to be cleaned or replaced depending on the level of damage. You'll also want to check windows for cracks or warping to prevent future weather-related damage.
Remove Excess Water and Keep Things Dry
It's critical to keep water damage at a minimum. Water damage can happen due to water hoses putting out the fire or leaks due to fire damage. After a fire, expect home improvement projects to revolve around removing water and keeping things dry. Mold and mildew can grow quickly, so it's important to check for any leaks, including your roof and walls. Use a dehumidifier or shop vac to help get excess standing water out of the basement, and if you feel uneasy about the risks, call in the professionals.
Deodorize and Deep Clean
Smoke can cause substantial damage to your house regardless of whether or not fire touches your residence. If you experience smoke damage, be prepared for potential restoration projects to keep you and your family safe. You'll want to start home restoration projects as soon as possible, and the first part of that is by deep cleaning and deodorizing the home.
You'll find that there are products that can help salvage furniture, flooring, cabinets, and other items that have been affected by water, soot, and smoke. Solvents, cleaning agents, and other equipment will be needed to keep your home safe after a wildfire. Plan to neutralize lingering odors—especially in fabrics—and discard items that are too damaged to be saved.
Start the Restoration Process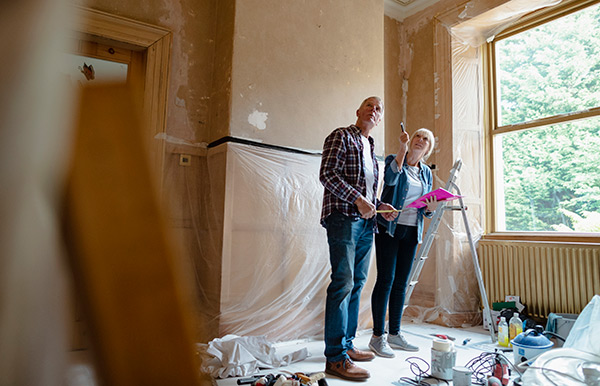 Once you've taken steps to minimize the damage that a wildfire has caused like removing water, deodorizing, and deep cleaning, it's time to start the restoration process. Home improvement projects that are to be expected include:
Cleaning plastic and painted surfaces with a soap-free detergent. Let surfaces dry fully before doing any repainting.
Remove cabinets, drawers, and shelving to clean interior surfaces.
Replace affected electrical components.
Changing air filters.
Ensure there are no gas leaks.
Replace fire alarms and carbon monoxide detectors.
Consider Renovations Along with Restoration
Depending on the level of damage, some areas may be too difficult, expensive or even impossible to restore. Or, after the trauma of a fire, you may want a fresh start. In these cases, it may be necessary or desired to renovate and update some areas, especially if there are needed building code upgrades. A good contractor can help you get the most value out of the restoration and rebuilding process, including renovations.
Do You Live In a High-Risk Fire Zone?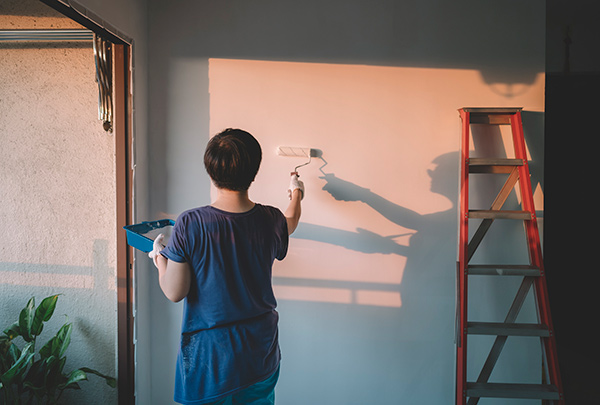 Wildfires happen quickly and many times homeowners need to evacuate without much notice. The real work begins once the fires are out. Wildfire damage to a home is an emotional process and there is a possibility that some cherished items are damaged beyond repair. However, it's important to keep in mind that there are ways to save your home with DIY home improvement repairs and professional services where needed.
When it comes to insurance, most typical homeowner policies include coverage for damage from wildfires, however it's important to make sure you have the proper coverage and limits. In a high-risk zone, you may find it's challenging to get covered at all. Speak with one of our licensed Insurance Specialists today at (855) 247-5298 to understand options and shop rates for the right coverage for your home.
---
Author: David Cruz | Freelance Writer
The information in this article is obtained from various sources and offered for educational purposes only. Furthermore, it should not replace the advice of a qualified professional. The definitions, terms, and coverage in a given policy may be different than those suggested here. No warranty or appropriateness for a specific purpose is expressed or implied. The opinions expressed by guest bloggers are theirs alone and do not reflect the opinions of AIS Management LLC, any subsidiary or affiliate of the same, or any employee thereof. We are not responsible for the accuracy of any of the information supplied by the guest bloggers.