3
minute read
While the rest of the country was recovering from harsh winter weather, California is dealing with that horrifying specter which lurks just below the surface of the state (literally): earthquakes.
On the final Friday of March, La Habra residents were jolted by a 5.1-magnitude quake which displaced dozens of people from their homes. Less than two weeks earlier, a 4.4 temblor struck the Encino area and caused minor damage. And both of these events have been accompanied by foreshocks and aftershocks, leading some Californians to speculate about whether a larger earthquake is on the way.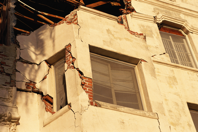 Golden State residents may also be wondering if their home is covered in the event of a major shaker. Chances are, the answer is no: only about 17% of Californians have earthquake insurance.
Myths About Earthquake Insurance
Many people believe that their homeowners' or renters' policies cover the damage caused by earthquakes, but that simply isn't true. Almost every such policy specifically excludes costs related to damage and injuries from earthquakes. Some think that they're safe since their home has survived all previous earthquakes. But this logic is faulty (and dangerous) given the random occurrence and magnitude of temblors in California.
Others think they can rely on government assistance to help them rebuild. But FEMA and other agencies only provide loans that must be paid back. A few say they would just walk away from their mortgages if their homes were damaged in a quake. Either of these options has the potential to completely wreck anyone's financial situation and/or credit rating, leaving them buried under a mountain of debt.
The only way to completely protect you from California earthquakes? Purchase an earthquake insurance policy
What is Earthquake Insurance?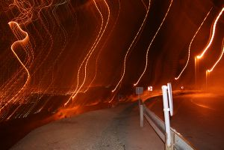 Earthquake insurance is usually sold as a rider to a traditional homeowners' policy. In many cases, the coverage offered in California is through the California Earthquake Authority (CEA), a large risk pool created when many carriers stopped offering earthquake coverage of their own. In the event of a claim, you would pay a deductible (usually 10% to 15% of the total damages) above which you would be reimbursed. The components of an earthquake insurance policy include:
Dwelling coverage – which pays for the actual damage to your home up to the limits on your homeowners' policy
Personal property coverage – which covers your belongings and possessions in your home that are damaged in a quake
Additional living expense coverage – which provides funds to help you defray the costs of living elsewhere while you are displaced from your home
Loss of use coverage – which covers you if you are prohibited from reoccupying your home due to safety concerns after an earthquake
It should be noted that earthquake insurance does not cover any damage that's already falls under the umbrella of another policy like fire, auto, etc. Similarly, these policies don't cover water damage from quake-related causes, like sewage backups, flooding, or a tsunami (though flood insurance will). If you rent your home, you can still purchase every type of coverage except for dwelling coverage (which will be handled by your landlord).
You Can Afford Earthquake Insurance
Contrary to popular belief, earthquake insurance is quite affordable in California (for an estimated annual premium, use this calculator). Auto Insurance Specialists also sells earthquake coverage, and AIS can help you find a reasonably-priced policy that protects you from financial ruin in the event of a serious quake. So call AIS today at 888-772-4247 or visit the AIS website to request a free quote on earthquake insurance.
Let's face it: no one (not even geologists) know when or where the next major earthquake will strike California. When it happens, will you be protected?
Written by Chris Martin
The information in this article was obtained from various sources. This content is offered for educational purposes only and does not represent contractual agreements, nor is it intended to replace manuals or instructions provided by the manufacturer or the advice of a qualified professional. The definitions, terms and coverage in a given policy may be different than those suggested here and such policy will be governed by the language contained therein. No warranty or appropriateness for a specific purpose is expressed or implied.