2
minute read

We're about to hit the big holiday season once again, leaving us to wonder where the last 365 days went. It's time to see some great family, chow down on delicious food, and best of all, enjoy some much-needed days off work. With all the fun to look forward to, it's easy to forget just how dangerous the roadways can be during the holidays. In fact, the Christmas and New Year's season alone draws about 95 million people to the roads, leaving an estimated 27,900 people seriously injured in car accidents. To avoid becoming a part of those statistics, read over the following tips to keep you and your family safe on your holiday travels for this year and the years to come.
1. Ensure Proper Maintenance
If you've been holding off on needed maintenance for your car or just haven't looked into it, it'd be a smart idea to take care of it before you take a long drive. Not only can vehicle malfunctions lead to accidents, but they can also leave you stranded in unfamiliar locations.
We stress that this tip becomes especially important if you are traveling to an extreme cold weather climate because nagging car issues like hard starts and rough idling get worse in cold weather.
2. Holiday Rush Hour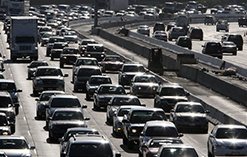 It may not be possible for you to completely avoid rush hour, but you can plan out your trip so that you hit the fewest amount of rush hours. If it's possible to leave at an odd time of the day to avoid heavy traffic, you would be cutting down on the risk of a car accident among the benefits of saving time and gas.
3. Pack an All-In-One Emergency Kit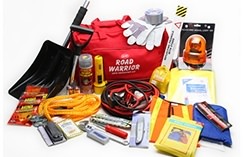 If you don't feel like running through a checklist to avoid forgetting emergency items, we highly recommend you stop in at any auto supply store and pick up kits that contain all the essentials such as jumper cables, flashlights, batteries, road flares, and a first aid kit.
4. Winterize Your Vehicle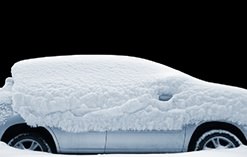 With many of us traveling to cold climates this holiday season, it's essential to prepare for the climate's effect on the roads. Here are some things to keep in mind for winterizing your car:
Fill up on wiper fluid and replace worn wiper blades
Keep your fuel tank above 1/4 at all times
Store kitty litter in the trunk incase you become stuck in snow
Check heater and defroster
Inspect tires for adequate tread
With these tips, you've got the tools to travel safely this holiday and for many more to come. Don't forget to pass on the knowledge to other friends and family who may also be traveling this season.
Our Insurance Specialists at AIS are happy to answer any of your questions.
Feel free to give us a call today! (888) 772-4247.
The information in this article was obtained from various sources. This content is offered for educational purposes only and does not represent contractual agreements, nor is it intended to replace manuals or instructions provided by the manufacturer or the advice of a qualified professional. The definitions, terms and coverage in a given policy may be different than those suggested here and such policy will be governed by the language contained therein. No warranty or appropriateness for a specific purpose is expressed or implied.