2
minute read
The summer season means that families are going to drive their RVs out of their garage or storage and explore the great outdoors. Since RVs are perfect for camping, concerts, games and road trips, they are the perfect summer utility. Not only is it important to enjoy your RV with your family, but it is also important to make sure you have the proper insurance ahead of time. Our AIS specialists have the basics on RV insurance in this week's blog:
Type of Insurance: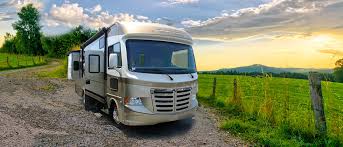 Unfortunately, a standard automobile insurance policy is not enough to cover a recreational vehicle. The reason for this is that RV insurance needs to contain elements of both auto and property coverage. It is just as important to protect the contents of your RV as it is to protect the RV itself. While most auto insurance carriers can cover a rented RV on a short-term basis, owned motor homes deserve the protection available through specialty carriers.
Specialized RV insurance is a blend of both auto and homeowner's insurance. So this means that, unlike auto or home insurance, RV insurance requires coverage for both living and driving purposes. One of the most important things you can do when getting insurance for your RV is to insure the vehicle for its purpose.
Importance of Insurance: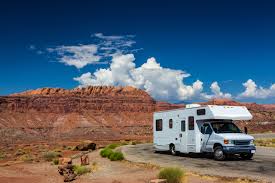 Besides the obvious damage control of an RV disaster, in most states it is illegal to operate your RV on the highway without insurance. Even if your state is one of a very few that do not require insurance, unless you intend to never leave your state you will need it to vacation almost everywhere else.
Choosing the RV Insurance that Suits Your Needs
When deciding on the RV that suits your family you need to consider size, style, and it is important to make sure that you can afford the cost of adequately covering your RV with insurance, before buying one. With a little research you will find a number of sources to cover your RV insurance needs. Contact your AIS specialist today to see if you can save money by bundling your premiums into one premium.
The information in this article was obtained from various sources. This content is offered for educational purposes only and does not represent contractual agreements, nor is it intended to replace manuals or instructions provided by the manufacturer or the advice of a qualified professional. The definitions, terms and coverage in a given policy may be different than those suggested here and such policy will be governed by the language contained therein. No warranty or appropriateness for a specific purpose is expressed or implied.