2
minute read
The 4th of July is quickly approaching and families are gearing up for their barbecues and picnics. While you may begin to think about the fireworks and festivities, it is important to also remember safety precautions for the celebration. Following a few tips can ensure a safe holiday celebration for everyone to enjoy.
Keep a fire extinguisher on hand – Most of the events that center around this holiday involve fire: grills, fireworks, sparklers, etc. Make sure that you read all of the safety precautions and regulations before setting off any fireworks or sparklers, and that you have a fire extinguisher and a bucket of water close at hand all day long.
Enjoy water sports responsibly – If you're headed off to the water for the holiday, remember to be safe on the beach. Keep an eye out for riptides and always listen to the rules of the lifeguard. Even if you're sticking around the mainland area to swim, make sure that you never swim alone. If there are children around, keep a close eye on them. Lifeguards are only there in case of trouble.
Remember to wear sunscreen – You'll likely spend most of the day outdoors on the fourth. Even if it's cloudy or overcast, you should make sure you apply a great deal of sunscreen. Start with SPF 15 at the very lowest, but consider using SPF 30 or SPF 50 if your skin is particularly sensitive to the sun. Remember to read the back of the bottle to find out how often you should re-apply and whether it'll work in the water or not.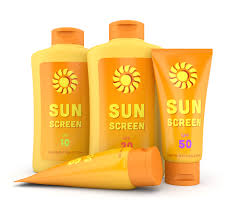 Drink responsibly – If you're planning to indulge a little on this Independence Day, remember to do so responsibly. Stay hydrated by drinking a glass of water in between alcoholic beverages and assign a designated driver for the evening to avoid being a hazard on the road. If you cannot drive home safely, make sure to use a cab service or Uber/Lyft.
The Fourth of July is a time to not only celebrate the birth of our country, and enjoy time with friends and family. Following a few safety tips and precautions can ensure the holiday celebration goes smoothly without any emergencies.
Enjoy!

The information in this article was obtained from various sources. This content is offered for educational purposes only and does not represent contractual agreements, nor is it intended to replace manuals or instructions provided by the manufacturer or the advice of a qualified professional. The definitions, terms and coverage in a given policy may be different than those suggested here and such policy will be governed by the language contained therein. No warranty or appropriateness for a specific purpose is expressed or implied.