3
minute read
Travel was one of the most affected industries when the coronavirus pandemic hit the world. Airports and airplanes have never been emptier than in the last few months. Plus, no one knows exactly when it will be safe to travel again, especially without a vaccine. So, what does that mean for the travel industry for the rest of 2020 and 2021?
Do Americans Still Plan to Travel?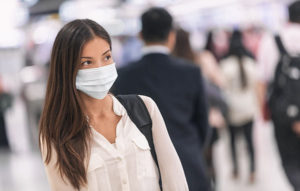 Many travel experts expect the industry to bounce back. However, domestic travel will likely see the largest increase in the coming months. According to Insider, a survey of 2,500 people showed that 58% of Americans plan to travel before the end of 2020, mainly from May to September. The survey also showed that 25% of participants plan to avoid big cities and public transportation. Additionally, 21% said that they plan to travel domestically rather than internationally.
In a statement to the New York Times, Lori Pennington-Gray, the director of the Tourism Crisis Management Initiative, said that those under 25 report less anxiety about traveling than people in an older age bracket. This is most likely because the youth market tends to be more accepting of risk, both in travel and other lifestyle activities. Overall, people are "looking to figure out when they can get back to doing what they want, whether that's seeing the world or going to see their families."
Will Airfare Ticket Prices Go Up or Down?
Some flight experts, like Scott Keyes of Scott's Cheap Flights, believe that the pandemic will drive airfare  down in order to encourage travel. He expects the reduced number of people on flights, the current low price of oil, and the recently passed CARES act to keep cost down for the rest of 2020.
However, other experts disagree, arguing that airfare will increase due to fewer flight options and routes and reduced market choices. This decrease in competition and choice may drive ticket prices up.
On a brighter note, Jeffrey Traugot, a luxury travel advisor in Manhattan affiliated with Travel Experts, believes that airlines, cruise ships and hotels will all become more flexible regarding last-minute changes and cancelations.
What Will Airports Be Like?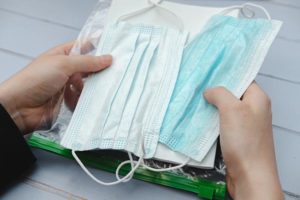 There's no denying that changes will be implemented at every airport to ensure adequate sanitation and social distancing between both travelers and airport staff. Bloomberg predicts that airports will have new temperature checkpoints, long lines of people stretching into the parking lot, and plexiglass barriers placed between travelers and staff.
Additionally, face masks and gloves may be required and disinfectants will be around every corner. Travel times are also predicted to increase to accommodate sanitation and social distancing precautions. In fact, some of these changes have already been implemented in airports across the world.
Is Driving Safer than Flying?
If you have no essential reason to travel outside of the country, then you may be considering a road trip instead. After all, you'd avoid the hassle of the airport and being in close proximity to strangers in a confined space. Plus, as cities being to reopen, your domestic travel destinations will increase. Another benefit of car travel right now is the low gas prices.
If you are planning a road trip this year, check out these safety tips from the Los Angeles Times:
Before you leave, do your car's regular pre-trip check, especially the tires.
Make sure your destination is not in self-quarantine, as many businesses, hotels and parks may be closed.
Research your destination to ensure that you're not driving toward a coronavirus hotspot. The Centers for Disease Control and Prevention offers a hotspot map here.
Pack masks, gloves, hand sanitizer and disinfectant wipes.
Check in with your healthcare provider before your trip, especially if any passengers are older or have medical issues.
Pack your own drinks and snacks that will not go bad in order to reduce the number of stops.
Clean your car frequently. We have tips on how to properly sanitize your car here.
Plan your stops and do not wing it, especially for hotels, restaurants or rest areas. It's best to call ahead to confirm hours of operation. Websites may not be updated or accurate during this time.
For any bookings, read the fine print and understand the cancellation rules. Booking directly with a hotel may spare you some back and forth with a third-party site if you need to cancel your trip.
We'd also recommend adding Roadside Assistance and/or Mechanical Breakdown Coverage to your Auto Insurance policy before any long road trips. You don't want to be stranded on the side of the road in the middle of nowhere. Also, be aware of the changes that you may encounter on the roads. You can find information on how traffic has changed here.
Is Traveling Safe in 2020?
As of now, it's best to avoid any non-essential travel, whether it's by car or plane. However, many Americans are understandably going stir-crazy. So, if you do decide to travel, always ensure you are following the rules of social distancing in whichever destination you choose.
---
The information in this article is obtained from various sources. This content is offered for educational purposes only. It should not replace the advice of a qualified organization or professional. No warranty or appropriateness for a specific purpose is expressed or implied.