4
minute read
As restrictions ease up and businesses begin to reopen, automakers are eagerly emerging to make up for lost sales with compelling car deals. Interest rates are at an all-time low, lenders are battling for every loan, and dealers are fighting for every sale. Instead of campaigning their usual summer car deals, automakers are announcing more factory cashback bonuses and special low financing to entice buyers despite the effects of COVID-19. If you need to buy a car amid the pandemic, we did our research for you to provide the top 10 car deals and incentives going on right now, as well as a new way to buy your dream car while maintaining social distancing.
Top 10 Car Deals During Coronavirus Pandemic
Below, we've listed the latest car models and what deals come with them if you qualify.
1. 2020 Acura ILX
90-days deferred payment for qualified customers when financing through Acura Financial Services
0.9% financing for up to 72 months
$750 discount for first responders and healthcare workers
2. 2020 Ford Explorer
90-days deferred payment
0% financing for 72 months
$500 discount for eligible medical professionals and their families
Ford's "Peace of Mind" program allows eligible customers who lease or purchase a new or used vehicle through Ford Credit and then lose their job within a year to return the vehicle (Covered up to $15,000 of the remaining balance).
3. 2020 GMC Sierra 1500
90-days deferred payment
0% financing for up to 84 months plus $6,000 purchase allowance (not available for lease)
Healthcare professionals are eligible to receive GM's First Responder Discount.
4. 2020 Honda Pilot
90-days deferred payment
0.9% financing for up to 60 months
$0 due at signing and $0 for first month's payment if leased
$1,000 cash towards a lease or new car
$500 discount for first responders and healthcare workers
5. 2020 Hyundai Elantra
90-days deferred payment
0% financing for 60 months
Up to $2,500 Retail Bonus Cash
$500 discount for first responders and healthcare workers
Includes basic maintenance plan free for 3 years or 36,000 miles
6. 2020 Jeep Cherokee
0% financing for 72 months plus no payments for 90 days
$2,500 consumer cash plus $750 Chrysler capital bonus cash
$500 discount for first responders and healthcare workers
7. 2020 Mazda 3
0% financing for 60 months plus no payments for 90 days
Up to $500 off for the first-month lease
$750Â discount for loyalty members / $500Â discount for military members
Handicapped and disabled drivers can be reimbursed up to $1,000 towards purchasing and installing adaptive driving aids or equipment.
8. 2020 Subaru Forester
90-days deferred payment
0% financing for 63 months
No down payment required
$500 off for military members
9. 2020 Toyota Corolla
90-days deferred payment
0% financing for 36 months
$1,500 Customer Cashback
Includes free ToyotaCare Maintenance Plan free for 2 years or 25,000 miles
10. 2020 Volkswagen Tiguan
120-days deferred payment
0% financing for 72 months for qualified customers through VW Credit
$500 discount for first responders, healthcare workers, and veterans
Extra Perks to Look For
Although incentives to purchasing or leasing a new vehicle are enticing now, be sure to carefully evaluate your financial flexibility and the economic market before making any financial commitments. Besides looking for car deals that offer rebates or cash assistance, low to no interest rates, and deferred payments, don't forget to ask about these extra perks when negotiating your dream car.
Longer test drive
Better trade-in value
Loyalty/rewards program
Free vehicle maintenance
Extended Warranty on new vehicles
Free features and accessory upgrades
There's a New Way to Buy a Car
Purchasing a new or used vehicle the traditional way can be a grueling process of negotiating back and forth, waiting for approval from a lender, and what seems like countless hours of signing paperwork. Thankfully, the Internet has revolutionized the car buying experience. This online alternative is not only convenient in saving you time and money by comparing the best car deals at your fingertips, but it can eliminate the face-to-face negotiation process that many buyers fear.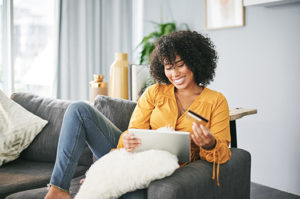 When you add a global pandemic into the mix, many prospective buyers may lean towards shopping online from the safety and comfort of their homes. That includes everything from groceries to household supplies. So, why not cars too? That's why car dealerships have made it easier for you to purchase a new vehicle right from your phone or computer. You can even have it delivered to your front door with contactless delivery. Don't know where to buy a car online? We compiled a list of online websites that lets you browse through a vast selection of new and used vehicles.
Let's Talk About Auto Insurance
Getting an Auto Insurance policy may be your least favorite part of buying a new car. However, most dealerships won't let you drive a new car off the lot without proof of insurance. Luckily, AIS can make that process easier for you. Now, you can buy your Car Insurance policy online or over the phone. In most cases, once you purchase an Auto Insurance policy, your ID Cards can be emailed to you or the dealership and are effective immediately.
Not sure which vehicle to purchase or lease? We can provide you with a free Auto Insurance quote to help you with your decision. Obtaining a quote to determine how much it will cost to insure your dream car can help narrow down your car choices. What's even better is that we'll shop the lowest rates for you, which is one less thing you need to worry about. Speak with one of our qualified Insurance Specialists today at (855) 919-4247 or start your free online quote here. Our Insurance Specialists can review coverage options, eligible discounts, Gap insurance, Extended Warranty packages and more.
Need more information about Auto Insurance? Check these articles out:
---
The information in this article is from various sources. This content is offered for educational purposes only. Please note that incentives featured in this article are based on data available as of 07/09/20. All offers are subject to change, and conditions may apply. Please see a participating retailer for details. We are not affiliated with any of the automakers, car dealerships, or lenders mentioned above. The definitions, terms, and coverage in a given policy may be different from those suggested here. No warranty or appropriateness for a specific purpose is expressed or implied.